I have had the honor of joining hundreds of couples on the most wonderful day of their lives – their Wedding Day. I am honored to have received several awards, including:
Couple's Choice 2014 Winner, WeddingWire
Bride's Choice 2013 Winner, WeddingWire
OneWed.com Golden Feather, Best of 2013 Utah Wedding Minister
OneWed.com Golden Feather, Best of 2011-12 Utah Wedding Minister
OneWed.com Best of 2010 Utah Wedding Minister
OneWed.com Best of 2009 Utah Wedding Minister
 Here are some of the testimonials of my favorite and cherished couples and vendors.
Rev. Connie is our favorite! She personalizes each ceremony to the couple, is so professional in her delivery. She is dependable and you can trust your ceremony will be wonderful if you choose her!
Arbor Manor Reception Center
Rev. Connie is heartfelt with each of her clients and ceremonies. She makes sure that you have your dream ceremony. I fully recommend Rev. Connie.
Rev. Leesa Myers
Thanks to Connie we have received so many comments on how beautiful our ceremony was. After meeting with her and seeing how diverse and personal she makes each of her ceremonies we knew she was the one for us. She is so kind and was so patient with us during our reception. Thank you Connie for making our day even more special!
Freddie and Joey
Connie is AMAZING. I'm a wedding photographer and I absolutely love working with her! Her ceremonies even make me cry (of happiness of course) and you can tell she puts her heart and soul into each client! You won't be sorry to choose her!!
Haley Chase
Connie was the perfect fit for my personal wedding! She contacted me back right away, and performed a beautiful ceremony. Since I have become a Wedding Officiant, Connie has been nothing but helpful and supportive! Great choice for anyone!
Alternative Weddings by Nikkol
The ceremony Connie performed for us was beautiful. She helped guide us, and made our ceremony exactly what we wanted. She incorporated our eight year old daughter, which is exactly what we wanted. She is open to any style or idea you might have. She is truly passionate about what she does and I would recommend her to anyone planning a wedding in Utah!
Sarah and Thayne
Connie married us in June of 2013 our way. She listened to our wishes & the ceremony was perfect! She has an amazing talent for performing the perfect ceremony — ours was at Red Rock Brew Pub.
Billie Jo and Kevin
I absolutely loved what Connie did for us, the whole place was cryin! It's been years and people still being up moments in our ceremony. She is amazing in every way!
Ashly Robbins
Connie is an amazing woman! She genuinely cares about each and every couple. She makes sure that every couple is happy and they get the ceremony that you've dreamed of. It was an amazing ceremony. She had me in tears from start to finish!
Ashley and Duran
Rev Connie truly made our wedding. She took the time to get to know us, and wrote a ceremony that fit us and our wedding perfectly! She knew just what to say and how to say it. Plus, she donates a percentage of the fee to the charity of your choice! She truly is a lovely, giving women. She is very affordable and will travel. You need to hire her!!
Christy and Matt
Amazing is all I can say. Rev Connie wrote our ceremony, everyone loved it. Was amazing even though she was being being abused by the ring bearer, kept her composure through it all. Was very quick with responses before the wedding, and even sent us the ceremony before hand so we knew what to expect. Was willing to help with anything we needed for our day. I would highly recommend her to anyone.
Tiffany and Tim
We couldn't have asked for anyone else. Connie was so open minded and willing to make our ceremony about us. If you love traditional, modern, or unique ceremonies, then Connie is the officiant for you. We are truly grateful we found her.
Eve and Matthew
Connie was a perfect match for us. She is very easy to work with and extremely understanding. We had a very unique wedding and she was more than willing to accommodate things for us, in fact she was excited for our unique ways. Connie even dressed up for the theme of our wedding and performed it for us in a foot of snow! The part of the ceremony she wrote was lovely and heart felt. It was very beautiful. She is an honest and lovely person and I'm glad we had her officiate our wedding.
Stephanie and Jesse
Rev. Connie made us feel more than comfortable. She listened and asked the right questions in order to gain a real understanding of our needs and vision. She was attentive to our needs and was able to deliver a flawless ceremony involving not only us, but our guests as well. We could not be more pleased.
I was not expecting such a personal touch to the ceremony but Reverend Connie more than delivered and made our day very special. Rev. Connie truly understood our purpose and tailored such a beautiful, emotional and heart felt ceremony just for US!
There was not a dry eye in the congregation. Everyone commented on the vows we had for our daughter. They thought it was a special moment for the three of us and I have already had several friends ask where and how we found her because they were so impressed with how personal our ceremony was, like she knew us for years.
Holley and David
Rev. Connie is not only kind-hearted, she was a great collaborator for our wedding. We had ideas we presented to her, and with her professionalism and insight, she gave a very inspired wedding, which included a "handfasting" ceremony. Our family and friends were also touched. I would happily recommend her to other couples looking for a personalized experience. Many thanks Connie!
Janice and Willy
The day of my wedding was really chaotic and it ended up starting an hour late. Connie wasn't bothered that it started late and she made a beautiful ceremony that included my son as well. It really meant a lot to me that Connie was able to become my officiant on such short notice as well. I asked her to be apart of my wedding less than a week before the ceremony. Connie, Thank you so much for everything that you did and I loved having you at my wedding.
Heather and James
Connie was a phenomenal officiant. She is knowledgeable, efficient and personable. We had a hand fasting ceremony, and she was able to give us exactly what we wanted. There were some things we didn't want said in our ceremony, and she followed through with that. She went above and beyond to make our day special. She let us read through the ceremony to make sure we liked it, as well as having a planning meeting to get to know us better. She's inexpensive as well, especially for the quality you get. I could not be happier with Connie Anast.
Sheraya and Alex
Connie just has a way about her that makes things easy. Almost all of my guests loved the hand-fasting ceremony we chose, no one had ever seen it before and Connie was so sincere in her comments. Another thing I received a lot of compliments on was her mention of the guests that could not be there with us and the moment of silence we had in honor of our parents, both of my parents are deceased and David's mom is too. It conveyed a feeling of calm about them not being there but didn't make the remaining time during the ceremony melancholy in any way. She is so respectful and wonderful! We love Connie!
De'Onna and David
Rev. Connie is marvelous. From the second I heard her voice on the phone I knew she was going to be incredible. With less than two days notice she created a delicate, personal, beautiful, eloquent and intuitive ceremony. She was prompt and commanding, insightful and understanding. I couldn't have been more pleased.
Melissa and Jeffrey
Rev. Connie was amazing in every way. I had asked around for a minister, and most of them were trying to charge $300 or more for my wedding ceremony when they heard I lived in Sandy. We ended up doing our wedding last minute in my mom's backyard since my fiance (now hubby) was deploying back to Afghanistan. I know she was very busy when we called her, but she made it all possible with a week's notice and didn't make us feel like we were just a number. You could just tell she cared. Other ministers were vague in their pricing and offered us 15% discounts and all sorts of other stuff if we jumped through hoops and liked them on Facebook and all that. Rev. Connie just said "I'll be there".
Rev. Connie made us feel 100% comfortable and offered us a huge discount since my husband is active military. I don't think she charged us enough, honestly. The ceremony she wrote was so beautiful and touching everyone was smiling and crying at the same time! She was calm and poised which was important since we have all been jittery about my husband's deployment. She has a great speaking voice, too. It was everything we wanted.
Rev. Connie took our license to the Court house to get it stamped and returned it back to us personally so he could put the paperwork in for military housing for me asap. She even bought us an extra copy so we would have three and his CO could keep one. Talk about service! You will not regret choosing Rev. Connie for your wedding! I highly recommend her to everyone! Thank you, Rev. Connie for making my dreams come true!
Jenna and Juan
Our primary goal was that of renewal as we were officially wed in 2002. We had a deep desire to create a spiritually meaning ceremony because we did not have that the first time around. We also wanted our 3 children included in the ceremony. We wanted to be bound as a family. Rev. Connie helped us be comfortable in asking for what we wanted and getting it done. We added a Sand ceremony to the end of it and included our children into the whole thing so they felt bonded to us in a spiritually meaningful and uplifting way. It was beautiful and powerful. Rev. Connie, Thank you, thank you, thank you. I don't think we can say it enough. It was beautiful and powerful and its what we desired fully. So from the bottom of our hearts and souls… thank you!
Hilary and Dan
Rev. Connie Anast is Amazing! The first time my husband and I met Rev. Anast we were immediately comfortable. She was always easy to talk to, warm and welcoming. I love the fact that Rev. Anast writes a custom ceremony specifically for the couple. No ceremony is the same as another. I was sent emails of rough drafts and asked what I did and did not like, if there were any special versus I wanted to personally add into the ceremony etc. Rev. Anast also came to the rescue when my husbands ring did not arrive in time for the wedding by letting us borrow one she had. It was nice because it was one less thing I had to stress about! My husband and I decided to have a non-denominational wedding and a sand ceremony to unite us as a couple. We wrote our own vows and Rev. Anast sent me about 20 different sand ceremonies that we could possibly use during the wedding. Before I left the reception hall my grandfather pulled me aside and said "This is different from any wedding I've ever been to and it was beautiful".
Alexa and Ben
The Rev. Connie Anast is amazing. She made everyone at our ceremony/wedding comfortable. The way she presents herself is like no other person. She is caring, warm & very considerate. We love the way she made us feel, so at peace. The way she made everyone feel; Her presence & the way she carries herself made everyone feel welcome & really brought our families together. She pays attention to what needs to happen at any given moment & she will do what it takes to make sure everything goes right. She also made us a beautiful keepsake wedding license that we love! She is amazing in every way! Our ceremony was personalized from start to finish. It was completely customized & written for us and it was perfect! We will never forget how beautiful & perfect it was! Everyone that I have spoken to about the wedding has commented on what an amazing officiant, speaker & person that Connie is. They all said that they have never seen such a customized & well put together ceremony. I can guarantee that she will be requested to do many weddings in my family!
Valarie and Danny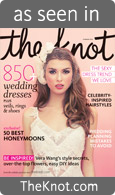 RevConnieAnast@gmail.com